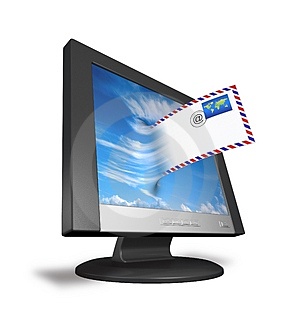 As a marketing consultant and professional, I get asked a lot of questions about how to use the internet to effectively build a business.
Most questions I receive have quick simple answers, while other times the opposite is true.
No matter what type of answer I am giving, I always seem to find that I bring up the fact that business owners must have an effective e-mail marketing system that has an autoresponder.
Normally when I say the word "autoresponder" most people look at me like I have two heads…so today's blog post is going to be about what an autoresponder is, and why it is important to have one for your business.
Lets start with what an autoresponder is.
An autoresponder is a tool for you to use online that allows you to quickly collect names and e-mail addresses, and automatically follow up with those specific individuals in any fashion that you want.
Normally when you are building an e-mail list, it is smart to give away a free report, audio or video, so when prospect subscribes to your list, they get something of value in return.
After the person signs up for your list, and downloads your free piece of content, the autoresponder can be set up before hand to automatically follow up with the individual educating them about whatever it is that you choose, in whatever way that you choose. (One key thing to always remember is the fortune is in the follow up.)
When working with clients I help them come up with a list building plan that will help them easily generate leads, and convert those leads into customers following the simple principle outlined above.
Strategically creating the front end giveaway, and then moving the prospect through the autoresponder messages is an art that takes time to learn, but thankfully for the clients I work with, I have mastered how to effectively accomplish this.
If you haven't figured out by now, it is extremely important for you to have an autoresponder incorporated into your business.
Here's why…
Not only will you be able to automate your lead generation, and scale it to millions of leads at once, but the autoresponder will also allow you to automatically follow up with those leads, and help you make product sales without you having to physically be there to make the sale and collect the money.
Imagine being able to purchase an advertisement…
Drive traffic to it…
Get people to go to a website…
Fill out a form…
And then 5 days later have a percentage of those people who signed up for your free piece of content make a purchase on your site.
It really is that simple!
The only work you had to do was…
1) Create the website where the traffic was going to be driven to
2) Create the advertisement that you placed in a specific media channel
3) Create the free piece of content you gave away in exchange for the first name and e-mail address
4) Create the e-mail autoresponder messages that would be sent automatically after the person signed up for your list
5) Incorporate the product you want to sell those leads into the autoresponder messages, and make sure you set up the payment processing part on the backend so the money from each sale was automatically deposited into your bank account.
Once all of these steps are done, all you will have to do now is place your advertisements in specific locations online or offline, and drive traffic into the page that automates this lead generating and customer getting process.
It truly is a beautiful thing when all you have to do is focus on marketing your page, and collecting the money.
If you are just starting out, and are already sold on building a similar system for your business I can help you with both.
I recommend that you purchase this autoresponder, and if you need help creating and putting all of the moving parts together to help you make a system like this work for you and your business please go to this page on my site to contact me.
I hope this answered your question, and if it didn't please leave a comment below for me to help you!