Testimonials

"Looking for someone to help you get your business to the next level? And better yet, help you do it with innovative technology in marketing? Scott Bradley is your man. Every single thing Scott tells me to do works every time without fail.
Not only is Scott an amazing copywriter, but he also understands all of the moving parts to the marketing puzzle, and knows how to optimize and leverage them to the highest degree possible to generate the greatest return possible. Hiring Scott to build the powerful foundation for my book launch was the best decision I made this year. My business is booming as a direct result of hiring Scott."
-Diane Kennedy CPA
NYT Bestselling Author of Loopholes Of The Rich
Smart Business Stupid Business Online
USTaxAid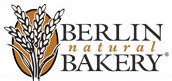 "I can't say enough positive things about working with Scott. By implementing everything he has recommended, our direct sales through our web site have increased over 25% compared to the previous year. In addition to great results, there are many other benefits that we have discovered along our journey that can not be calculated by numbers. Customer loyalty, networking with other manufacturers in our industry and an in-depth analysis of who our customers are and why they buy our products.
We are generating brand new customers through our website on a weekly basis and our customer loyalty is at an all time high. Due to Scott's recommendations, we have set up specific systems within our company to help build, grow, and serve our loyal customer base.
Working with Scott is an absolute pleasure. What I love the most is that he truly cares and is committed to creating positive bottom line results. There are many times that a project required more of his time than planned. He always went the extra mile to ensure that the program would be a success.
What I believe makes him the most unique is his business sense. When presented with limitations, Scott has always found a way to make things work within a specific budget. Our industry is very unique and not typical of main stream. Scott took the time to learn and understand our needs and our customers and made adjustments as necessary.
With his skills in crafting high converting marketing copy and understanding the moving parts of the marketing puzzle, he has been able to craft and create effective marketing pieces and strategies that we could implement into our business which yielded great results.
We have been very pleased in our overall experience of working with Scott. Based upon our own results, we highly recommend Scott. It has been an amazing experience for us."
Joy E. Schrock
President, Berlin Natural Bakery
"Scott is an incredibly positive person, and was a true inspiration to work with. Our small team worked with Scott over a number of weeks to build a marketing video for our new team productivity service Wuudo.com.
Scott proved extremely knowledgeable, and with very little direction Scott delivered an amazing product. We cannot thank Scott enough. Scott made the project seamless for us, and after the initial small brief he required very little guidance. We got exactly what we envisioned the first time – wow.
If I had one regret working with Scott, it would be that we can't hire Scott full time. We would hire Scott in a snap to help us with our marketing activities, but we know he is busy growing his own business.
Scott is an incredible asset, and a rare gem you won't find every day.
Highly recommended!"
Here is the video

Ryan Healey
Founder and CEO
Wuudo.com
"Scott Bradley is a man of his word! He has been an invaluable part of building and reinforcing my international concept "Breatheology," which offers optimized Health and Performance on a global scale.
During his work as my personal Business Manager, he dealt with all aspects around closing contracts, planning and executing social media campaigns that created global exposure, constructing ads and creating efficient and effective online marketing funnels for all Breatheology prospects, customers and clients.
Scott is extremely structured, and well-informed about the latest online trends. He has been the main point of contact for several big launches dealing directly with Breatheology partners such as Discovery Channel, History Channel, Guinness World Records and 60 Minutes – just to name a few.
Being a high performing athlete myself, what I really like about Scott is his ability to focus and not "drop the ball" – he gets the job done!
Stig Severinsen
Guinness World Record Holder – 22 Minutes Under Water on a Single Breath of Air
Guinness World Record Holder – Longest Freedive Under Ice in a Speedo Horizontally
4x Freediving World Champion, PhD Medicine
Founder of Breatheology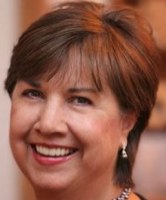 "When it comes to online marketing, Scott Bradley is the first person I would contact for expert advice. He zeroes in quickly on what's lacking in copy and marketing efforts and can move your marketing efforts from lackluster to brilliant. Not only have I learned a lot from Scott through the "Blogging Mastery" course, but his generosity, openness and personal attention gave me so much value, I would recommend him to anyone who's working with online marketing and social networking."
Dolores Hagan, CPCC
http://www.SixtyAndSensational.com

"In the past year and a half, Scott Bradley has helped me build an online empire, with fresh ideas and an enthusiasm that is rare to find in someone his age. Scott's idea to create a free sample for Personal Branding Magazine is the reason why we've been able to offer our advertisers a lot of value for their money. The viral nature of the sample issues, which go out each quarter, has introduced a lot more people to the brand and has helped us further establish our presence online. Scott is a marketing genius and one of the best networkers I've ever met. He will grow your business, just like he helped grow mine. We've gone from a few hundred dollars per issue to over a thousand in sponsorship revenue, in less than two years. Scott doesn't just give you the ideas, he teaches you how to use the tools that will change the way you do business forever."
-Dan Schawbel, author of Me 2.0, award winning blogger and publisher of Personal Branding Magazine and Personal Branding Blog.

Scott Bradley is the leading authority in social media. Scott took the Toilet Paper Entrepreneur brand to a level of exposure I believed unachievable, and he did it all by leveraging the web and social media. When he started working for me, I didn't have an effective Facebook page up, or didn't even knew what a twitter account was. Through Scott's talents, contacts and amazing work ethic TPE has been featured in Entrepreneur Magazine, multiple radio shows, front page of Digg (twice), and blogged about all over the world.
Scott established all the process for building our prospect list, and was the key designer of our launch process in our membership program.
One thing about Scott that most people don't know is that he understands and studies the intricacies of the web and social media that most people don't even have the slightest clue about, and has the connections and networks in high places on the web most people don't have access to. This allows him to fully focus and help those who he works with in a way that most other "experts" could never live up to or deliver on. As a friend and business partner Scott is a guy that you can certainly trust, and who will do everything he can to make sure you are happy and taken care of. If you are looking to build a dominant presence on the web, and increase your sales and traffic to your website look no further…Scott Bradley is your guy.
-Mike Michalowicz
Author of The Toilet Paper Entrepreneur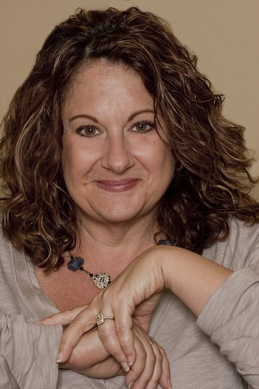 If you're an online marketer, you probably feel like the holy grail is finding an uncomplicated way to increase traffic to your site while building your expert image. I have attended hundreds of hours of seminars, been through thousands of pages of books, and become cross-eyed after reading what the "experts" say. There are good ideas out there, but an idea isn't what I want. I want action. I want concrete, straightforward, easily implementable direction that helps me connect with my niche market. That's exactly what Scott Bradley delivers, and more.
Scott forgoes the highfalutin all-purpose theory that we've all heard, and gets right to work on your business. Scott asks the right questions about your market, collateral, and goals, and then brilliantly translates that information to precise steps you can follow to build your unique brand.
If you're like me, you know that you "have to build relationships" and "publish on the web." What you need is the exact how-to, tailored expressly to your business needs.
Scott not only is an expert, he has the seldom-found ability to communicate his expertise in a way that interests and excites. And from the minute you meet him, you know he is absolutely committed to partnering with you to grow your business.
Oh…and let's talk results: Scott wrote a capture page for me that is getting about a 60% conversion rate. Now, that's results!
-Bobbi Palmer
The Dating and Relationship Coach for Women over 40
Date Like A Grownup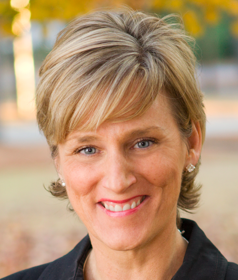 I have had the opportunity to work with Scott on the development of and co-leading a 12 session online course on the use of blogging and leveraging social networking to expand your client base, and I had no idea how valuable this opportunity would be.
Scott took on 85% of this project without any type of prompting or suggestions.  He is the first person I have partnered with on a project in my ten years of consulting who truly took the ball and ran with it with passion and excitement, and I literally did not have to get involved in one piece of the development of the program.  While I helped co-lead, Scott developed gobs of world class program material that left people truly amazed.  He did not hold back on anything.  His content is outstanding, and his vast knowledge of new media left me truly speechless.
One benefit I personally experienced working with Scott was generating over $6000 in one weekend implementing what he teaches in the program that he put together.
If you are someone who is looking for one of the best of the best to provide consultation services on the use of blogging, social networking and building a customer list a mile long, Scott Bradley is your man.   He is positive, a visionary and a thought leader who truly knows how to leverage the use of social networking and smart marketing to take your business from being fairly well known to famously well known on a global scale.  And, to top it off, Scott is the consummate professional.  Working with someone of his level of professionalism will take a tremendous burden off your shoulders, and you will end up with a truly world class product and strategy so that your business does not just "survive" in the future but actually thrives to the nth degree.
Bea Fields
President
Bea Fields Companies, Inc.
"I've been working with Scott Bradley for a few months now. I can't even begin to explain how impressive this young man is. His approach to social media and internet marketing is well researched and thought out. He has a passion, and a love for marketing that shines through in each email, coaching session and radio hour.
Listening to his advice has been invaluable to me. Scott Bradley has polished up my online campaign in so many different ways. His suggestions are always spot on. Everything I send to him comes back to me polished and more effective. My landing page is nothing like the one I sent to him to review, and I am so grateful for that.
I am by nature a researcher. I have devoured over 3 DVDs worth of material from one "online marketing Guru", I have downloaded and read twenty or so books on different aspects of effective campaigns, and I read several high-profile blogs on the subject, and still I can't even come close to doing what Scott Bradley does.
I am pretty sure he eats, sleeps and breathes this stuff. I decided shortly after meeting Scott that I don't need to research any more, or buy any more products from the "top marketing Gurus". I just need to have Scott Bradley on my team however I can.
Scott made it very easy for me by offering me a list of services at different price points. He really does have a system that he can assist me at any budget I can afford. I can't imagine not using him for all the bells and whistles. I know my marketing funnel and traffic strategy would not be the same without Scott Bradley's involvement.
I am very close to launching my first book, and using Scott at a larger capacity for my online marketing needs. I will update this at different times throughout the coming year. You can actually watch the effectiveness of Scott Bradley in action, and become a fan of his work just like me.
-Tim McAuley author "It's All About Me! A Soul Surfer's How to Guide to the Mastery of Self and Manifesting the Life of Your Dreams"