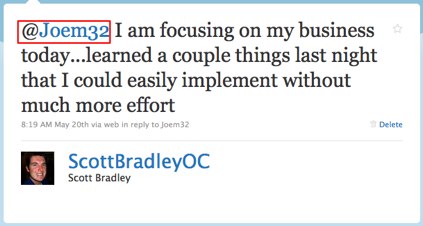 I love using twitter for many specific reasons. One most notable reason is the twitter @ reply.
@ replies are one of my favorite parts of twitter because it allows you to have one-on-one dialog with those you follow amid the crowd of tweets and people on twitter.
If you don't know how to @ reply let me show you.
Lets say a tweet is pushed into your feed and you want to directly reply to that person.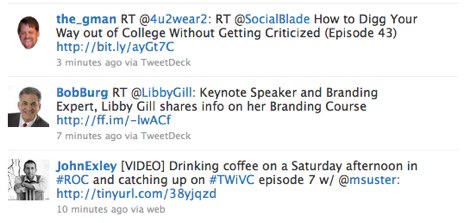 All you have to do to reply to this person is hover over the person's tweet and click the "handy dandy reply button" in the bottom right hand corner of their tweet.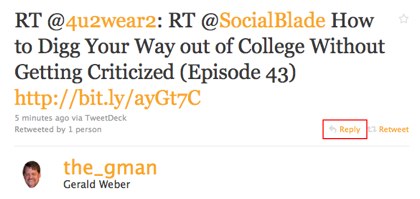 Once you press this…this then happens

Once this happens you are ready to type your message to the other person and press "tweet".
It surprises me how many people I come across don't know how to do this.
If that is you, I am happy to help you finally discover how to reply to people in your tweet stream!
——————————————————————————————————-
The Bottom Line: Knowing how to engage in twitter with @replies is very important.
——————————————————————————————————-