One of my favorite features in twitter is being able to create twitter lists. The twitter list feature is one of the best features in the platform because it allows you to segment updates from those you follow in particular categories.
One other interesting element to twitter lists is that you don't have you be following someone to put them in a list. Which means your tweet stream can stay nice and clean with only people you want to be hearing from.
Here are the exact steps you must take if you want to create a twitter list.
On the right hand column of twitter you will see a section for lists. Click the button that says "new list" as shown below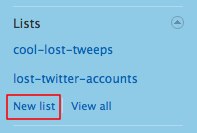 Then this will pop up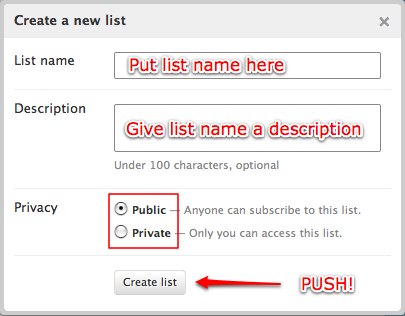 Once your list is created then you are ready to add people to your list!
Here is how to add someone to your twitter list
Open up their profile like so and click the little "Lists" button.

Which will then drop down the menu to add the person to a specific list…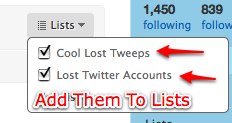 Once your list has been created, and you have added the person to the list. Go back to your main twitter page and click the list name so you can see all the tweets from the people you have added to this list.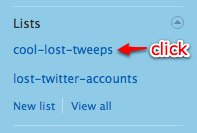 There you go! You are able to now only see and pay attention to the tweets from the people you have added to this list.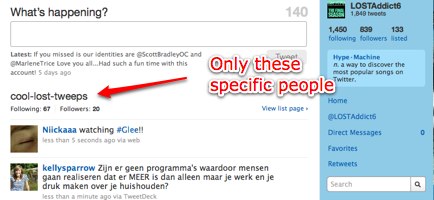 ——————————————————————————————————-
The Bottom Line: Adding someone to a twitter list is the first step into increasing your efficiency using twitter.
——————————————————————————————————-