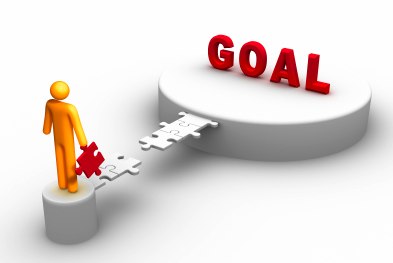 Special Note: You can find the exact worksheet I use when planning and achieving my goals at the bottom of this post. It is a PDF document and is completely FREE.
Knowing how to set and achieve goals is a process I have been infatuated with ever since picking up the book Rich Dad Poor Dad at the beginning of my sophomore year in high school.
After reading that book, I shifted my focus entirely from wanting to be a roller coaster designer (Yes, I have the need for speed), to jumping into the world of business becoming financially free before my 30th birthday (as of this writing I am currently 25 and my birthday is November 23).
If you are reading this blog post right now, I am sure you have been exposed to many different motivational speakers, and I am sure you have even been to some of their goal setting workshops, going through and using their goal setting worksheets and systems.
Let me ask you, have you achieved the goals you had set for yourself?

Why or why not?
(Take 2 minutes right now and think about this before you continue reading)
Frustrated yet?
Trust me I was too, until I figured out the most effective way to achieve anything I set my mind to, whereby I recently did just that by accomplishing an astonishing goal.
So to cut to the chase and to be 100% clear with you…
I recently achieved a massive body transformation goal in my life, and am still on the journey to completing it. Throughout the entire process of transforming my body, I learned a ton about myself, and a ton about setting and achieving goals that I set for myself. (The rest of the details are at the end of this post, so don't worry)!
So I have something really special for you…

I want to share my goal setting and achieving system with you by giving you this semi- goal setting worksheet to make sure that you achieve all of your goals in 2011 and beyond.
But first…a special note, and giving credit where credit is due…
I created this goal setting worksheet and system from a series of mentors, friends, and motivational speakers that I am sure you are aware of (Meeting in person, or from their books).
I took what they have shared with me and customized it to my own style to achieve all the results and goals I have achieved for my life.
Here is the list of individuals for those who are responsible helping me come up with this awesome goal setting worksheet and system:
Tony Robbins
Richard Flint
Brian Tracy
Zig Ziglar
Krish Dhanam
Marlene Trice
Kelly Fabros
Sherrie Shillingford
Diane Kennedy
Joy Schrock
MJ Demarco
PLUS many other amazing individuals who have come into my life.
I would love to know what you think about this goal setting worksheet, and if you would be so kind to share your thoughts in the comments below I would really appreciate that. If you are up for it, also feel free to share this post with those who you know it would help through social media and e-mail.
Ok here we go!
Goal Setting Worksheet: How To Achieve Any Goal You Have Set For Yourself
Step #1 Figure out what you want to accomplish with a deadline
Example: In three years I will have an e-mail list of 1,000,000 individuals who love hearing from me every time I send them something.
Step #2 Figure out the necessary framework you must build around your goal that will house and support the actions you will take every day
Example: I want to build an e-mail list to 1,000,000 people, so I need to make sure I have an autoresponder that can handle it, a way to create a capture page and website, a way to drive effectively converting traffic to my capture pages and opt-in forms
Step #3 Learn the correct knowledge from been there done that experts to figure out skills + actions you must take each day
Example: Go to an expert who has an e-mail list of 1,000,000 people and ask them what they did and the process they took to achieve what they did.
Learning Point: Achieving success and great wealth is a process, not a one time event…the media only focuses on showing the one time wealth event, completely ignoring the process of how the individual or company got there.
I recently became present to this fact from MJ Demarco, who wrote an amazing book that I absolutely love called The Millionaire Fastlane. I highly recommend you go to amazon and grab a copy ASAP.
His book brought me so much clarity about where I was heading in my entrepreneurial career, and helped me fully know I was on the right path to achieving my dreams and goals.
Oh and if you are wondering…he is a been there done that entrepreneur and multi-millionaire who was the creator of limos.com. He started the company with $900 in his pocket, and a dream to live the "fastlane lifestyle," as he likes to call it.
Sneak Peak: My next blog post will have an interview I did with him about his entrepreneurial and investing philosophies. He will also be talking about his awesome book, and share how it will help you achieve your goals and dreams you want to create for your life when it comes to building a business that serves millions. We will also touch on how to effectively invest the money you make when you sell your company to grow and preserve your wealth.
Ok back to the process of achieving any goal you have set for yourself…
Step #4 Build the framework that will support the specific actions you will take each day
Example: Build your capture page, get your autoresponder e-mail list set up, plan out where you will spend your ad budget on a weekly basis
I recommend this autoresponder for starters:
Get Response (Affiliate Link)
I recommend this capture page builder for starters:
Website Wizard (Non-Affiliate Link)
Special Bonus: For anyone who buys their autoresponder from the link above, I will spend an hour with you on the phone, or on skype, helping you get set up, and answer any marketing questions for you about your business. After making your autoresponder purchase, send me an e-mail with your purchase receipt and we will schedule our session via e-mail. My contact information can be found under my "about me" tab.
Step #5 Schedule and set up your daily, weekly and monthly action schedule with the specific actions you will take each day/week/month to help you get closer and closer to your goal each and every day.
Example: Write blog post and share in social media (twice per week), ask your friends to share your blog posts with their networks (twice per week), connect with new potential JV partners (once per week), run google adwords campaign (five times per week), write two articles per week and submit them to article directories.
Step #6 Take the necessary actions within the framework you have built on a weekly basis
Example: When you schedule your day in the morning, first take the time to figure out the specific revenue producing tasks you want to complete that day, and then schedule out your day in specific time blocks.
After you have figured out the time blocks where your activity will fall, just start at the first item at the beginning of the day, and stay focused on finishing everything on your list, in the specific time blocks you have given it.
Step #7 Stay disciplined to taking the necessary actions you have committed yourself to taking + create a way to hold yourself accountable
Example: Have an accountability buddy who you send your initial schedule to in the morning before you start working, and then follow up with them at the end of the day sharing what you were able to accomplish, what you learned, and the specific actions and results you generated that day to help you move yourself forward.
If you would like me to be that accountability person for you contact me to learn how. I can only do this with a limited number of individuals, so if you don't see this paragraph within this blog post anymore, the opportunity to work with me like this has been removed, and all slots have been filled up.
Step #8 Reach your destination
When you reach your destination celebrate!
Step #9 Rinse and repeat the process
Here is my most recent goal that I set out to achieve from June 24, 2010 – December 30, 2010
Click Here To Get Your Complimentary Goal Setting Worksheet
*My Most Recent Goal Achieved*
*Goal*
Get a Lean Strong Body in 6 months and 6 days + take my weight from 255-195 and my body fat percentage from 30%-10%
*Result*
Weight Loss (52 lbs)
255-203
(As of this writing I have lost 57 lbs of fat)
*Body Fat Percentage*
30%-15%
Even though I didn't achieve my goal 100% yet, I am still not done taking action that will help me get there.
*My Story + How I did it + Pictures*
Click the link below and watch the video on the page
Lean Strong Body
Don't forget to sign up to receive updates, as I have a ton of exciting things planned moving forward with Lean Strong Body.
You can do ANYTHING you set your mind to please NEVER forget that!
What are your goals? Feel free to share them below with your plan to achieve them!